This is the funniest bride post I've seen in awhile now! All brides go thru stages from when he pop the question to the minute she get in the farewell  to the Bride and Groom car. I can say I've experienced most of them at this point so that is why I wanted to share them with you.  Have a laugh with this 14 Stages Every Bride Goes Through gifs from the fabulous and all you need website The Knot and try to enjoy this crazy trip of getting married. 
14 Stages Every Bride Goes Through
When He Proposed
When You Told Your Friends You Were Engaged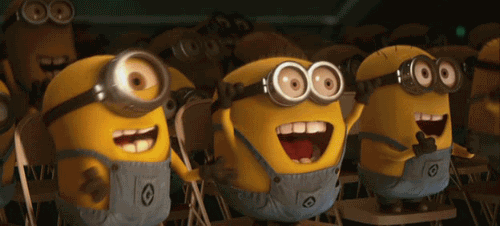 When You Said Yes To The Dress
When You Found Out Your Dream Venue Was Already Booked
When You Tried To Talk To Your Fiancé About Invitation Motifs
When You Started Your Wedding Workouts
When Your Bridesmaid Told You She Didn't Like The Dress You Picked For Her
When You Were Trying To Stay Within Budget
When You Were Getting Ready For Your Bachelorette Party
When You Had A Meltdown Over Entree Options
When Your Dad Saw You In Your Gown
When An Uninvited Guest Showed Up
What You Thought Your Wedding Night Would Be Like…
What It Was Actually Like…
When It Finally Hit You — You're Married!